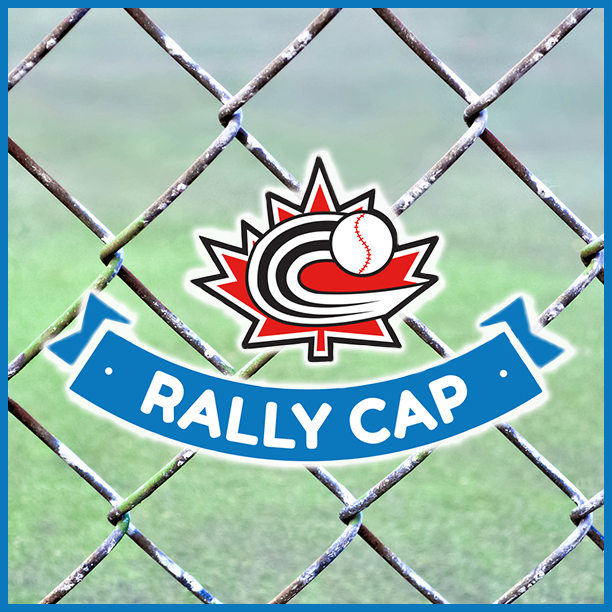 General Information
The Rally Cap Program is an initiative to enhance players' and coaches' first experience with the game of baseball! The program helps teach players the five FUNdamentals of baseball (Fundamental movement skills, throwing, receiving, hitting, base running) in a fun and safe environment. Players have the opportunity to learn, acquire and perform different baseball skills in order to progress through the different levels of the program.
Goals
1. Create a fun environment in which children and adults are actively engaged together in the game of baseball.
2. Develop fundamental motor skills, teach baseball skills, and basic rules to our athletes.
3. Experience success with an emphasis on respect and fair play.
4. Promote increased self-esteem among Rally Cap particpants.
5. Recruit new coaches, parent helpers and volunteers
****On-field volunteering****
In order to run the Rally Cap program properly and give the players the best opportunity for fun and development, we require two adult volunteers on field each night to assist the coach.  A schedule will be assigned to each team and if you are unable to be on field on your assigned night, you will need to make arrangements with another parent from your team to take your place.
General Information
Rally Cap players are born in 2016-2018 (must be turning 5 years old this year)
Cost per player is $160.00
Season typically runs from the May 1st Thru June 30th
Days of Play
Monday/Wednesday or Tuesday/Thursday nights (parents can select days of play)
Start at 6pm, goes until 7:15pm
Your child's team will be at a diamond in either Spruce Grove or Stony Plain each night
Required Equipment
Helmet (PMBA has put in place a policy that requires each player to have his/her own ball helmet.  PMBA has put this helmet policy in place for reasons such as personal safety, hygiene etc.
Baseball glove
Athletic support cup (Jack/Jill)
Water Bottle
Rally Cap Meet the Team Day
All players are invited to the green space at Henry Singer Ball Diamonds at 138 South Ave to meet their coach and team and pick up their uniform.
Your child will meet their coach and team mates
They will receive their t-shirt and baseball cap for the season
Evaluation Days
Information regarding evaluations will be updated closer to depending on AHS guidelines.
There will be another evaluation in the middle of June to see where the players are at in the Rally Cap program.  These evaluations will be done on your regular ball night at one of the Rally Cap fields.  More information will follow as the day draws closer.
If you have any questions, please contact at parklandminorball@gmail.com
Additional Information
Example Resources
Rally Cap Program General Information
Rally Cap Instructor Manual - White Cap
Rally Cap Report Card - Individual
Rally Cap Practice Plan - White & Grey Caps
Tonya
Rally Cap Coordinator